HDPE Plastic Bottles
High Density Poly Ethylene is the most commonly used resin material in the production of plastic bottles.
Advantages – HDPE material is well known for its moisture resisting feature. The rates of the bottle production are also favorable for the manufacturers.
Nature – The nature of the HDPE material is lucid and flexible, and therefore using it in the production of different shaped bottles is easier.
Item Code: HDPE-01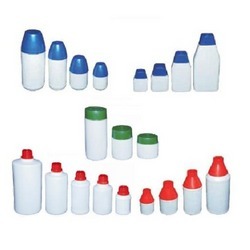 HDPE bottles are nothing but, plastic bottles which are manufactured using High Density Poly Ethylene material. These HDPE printed bottles are being manufactured by most of the bottle manufacturing companies that are prevailing in the industry.
HDPE printed bottles can be used for various purposes such as:
• Medicine package
• Food applications
• Soft drink industries
The printed label of the bottle should have all essential details about the product.
Item Code: HDPE-02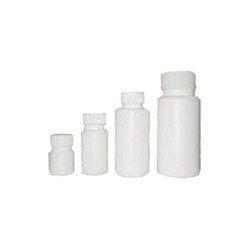 We are the renowned manufacturer, exporter and supplier of HDPE Plastic Bottle. We offer these bottles in a variety of sizes and shapes. These bottles are widely known for quality, efficiency, high tensile strength and durability. These bottles are made up of extensive grade plastic material and are suitable for various requirements.
Item Code: HDPE-03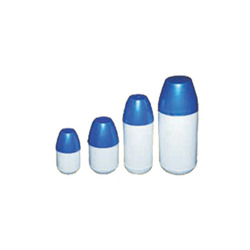 Our customers can buy from us a wide range of HDPE Plastic Bottle. These HDPE Plastic Bottle are manufactured by our experts using premium quality plastic, which is sourced from the reliable vendors of the market.